Welcome to AL DHUHA international school. The site offers you how the school offers you the basic enviroment and how the school the school envolved , how it operates .

We certainly bielieve thatyour child needs basic, cultural and educational enviroment. We develope your child self steam and confidence.
ABOUT SCHOOL
The school is for pakistani girls. The school gives oustanding enviroment. It is our aim to to provide your child best education and islamic information. The school starts from kindergarten to college.
CIRRICULAM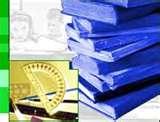 The cirriculam of AL DHUHA school includes standard subjects as well as special traning. All subjects are well teaching by educated and well experienced teachers.
STANDARD SUBJECTS
1*HOLY QURAN
2* ENGLISH
3*SCIENCES (CHEMISTRY, BIOLOGY AND PHYSICS)
4*SOCIAL STUDIES
5*MATHEMATICS
6*ISLAMIC STUDIES
7*URDU
8* ARABIC
9*ARTS CRAFT
KINDERGARTEN
The gindergarten is based in learning skills. The aim of our school for kinder garten is to make your child confident and provide the best knowledge of world.
SUBJECT
!*ENGLISH
!*URDU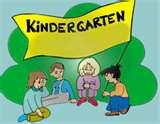 !*GENERAL KNOWLEDGE
!*ISLAMIC STUDIES
ADMISSION
The admission starts from begining of april. The registration is open in summer vacations and after summer vacations. The admission is based on admission test and previous reports. The admission for
kindergarten is based very minor test and minor interview. The child will not be taken if the age is under 3 years.
TRANSPORTATION
The school gives best transport for student. The school has oustanding tranportaion for evry area of Riyadh.